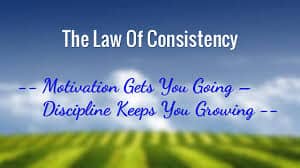 According to the author of Parenting Speaks Practical and Functional Interventional Recipes, Sandra Thompson defines consistency as the act of doing and or following the SAME steps, routine and providing reinforcement despite challenges, environment and person.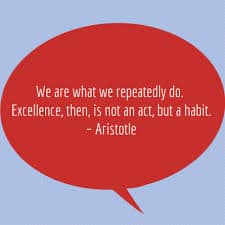 How do you establish consistency as a lifestyle?…with patience, time and motivation.
Life happens, however when a curve ball comes your way, it is important to adjust and go back to your "normalcy." Yes I know, this sounds easier said then done. However, it is important to get back on track sooner rather than later. The longer you wait for things to change, the longer it will take for you to get back into routine.
I am writing to encourage you to maintain consistency in your home regardless of the 'chaos' happening around you.
Here are two tips to help you establish consistency in your home.
Exercise self-care – Take time to take care of yourself. If you are exhausted, frequently frustrated and in a hurry most of the time, you are not allowing your body to rest and adjust between transitions. Make a special effort to stop and do something for yourself that will put a smile on your face.
Establish a routine and stick to it. – Take some time and figure out routines for important times to keep your family operating. Establish routines and stick with them until your child can predict what's next. Routines help with environmental energy. Work on creating a calm and predictable environment.
I challenge you to try these tips and share your experience. Your experience may influence someone to make the magic happen.
Blessings,
Sandra
You can find more information about consistency and how to communication and creating a learning environment in Sandra Thompson's book, Parenting Speaks – Practical and Functional Interventional Recipes. The book and Sandra's coaching services are available by visiting www.SandraLThompson.com.