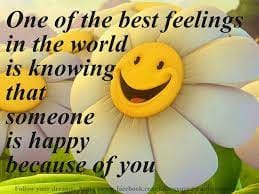 Hello!
Hope you all are doing well.
This past weekend events were eye opening for me. Why you ask? I felt joy because I allowed myself to stop long enough to recognize that things in my life is good. And to see how our trunk or treat event put smiles on so many faces. Life is good!.. I am living the life that I have chosen and I have an amazing angel who is looking out for me.
In January of this year, I lost my mom. I miss her so much. She was my best friend, the love of my life and biggest cheerleader. I celebrate her for being an exemplary mom and an advocate for the differently abled community. My mom taught us (my siblings and cousins) to respect children with special needs. She demonstrated a love for special needs children, which I didn't understand as a child. As an adult and mom, boy!, I see all her efforts and I am forever thankful. She exposed me/us to so many life lessons. I say exposed, because she was a woman to teach you through experience, She would create opportunities for learning; good and bad. She was my life mentor. As a result, I am able to experience joy and happiness as I help others to experience joy and happiness.
Many times we get side tracked with the day to day stuff that we forget to allow ourselves to recognize how good things really are and to share our joy with others who may experience happiness because of us. To the person who is reading this, I encourage you to take a moment and recognize the good things about where your are in your life and reflect on how your presence or support is making someone else happy.
I challenge you today to choose joy and share happiness.
Blessings,
Sandra