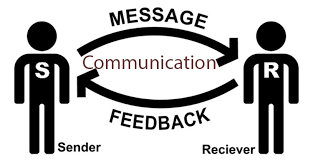 The importance of communication within the differently able community is a life skill which should be a priority. Life skills are skills which help individuals connect, participate, engage and express. Communication for differently abled children look differently for each child. Some may have the ability to use their natural voice, while others may need the assistance of other means such as PECs, augmentative device and sign language. Regardless of their communication ability, communication should be a life skill practiced daily.
Communication is a skill that involves two people, the sender and receiver. Most differently abled children are more experienced as a receiver, yet being a sender is challenging. Why is this? It's because the expectation of them to communicate is not practiced and expected enough. Their communication abilities are not exercised nor challenged. Too often, parents of differently able children usually anticipate their child's needs, accept nonfunctional expressions and assume what they may want or feel. It is not an expectation of their child to use their means of communication to be a sender. This is especially true for children who uses an augmentative device. Over the years, I have walked into numerous homes and the child's device is either off, not charged, in another room or in their book back for the next day. Your child can't practice nor make notable progress if their voice is not readily available. I have also witnessed parents accepting one word responses when their child has the ability to combine words. This is not acceptable, especially when your child's SLP is working diligently to expand their vocabulary and sentence length. Time and time again, parents only make their child's voice available during therapy sessions and school hours. This is also not acceptable, you need to position your child to maximize their potential to be a sender. If your child have communication limitations and goals, put in the work to create a home environment which will support their potential progress. Practice and consistency must be in all communities.; home, school, therapy, visiting family and friends and in public to position your child to make notable progress.
---
3 Ways to Improve Communication
1. Label everything your child touches or requests.
2. Expect your child to use their primary means of communication at all times.
3. Create an environment for lots of practice.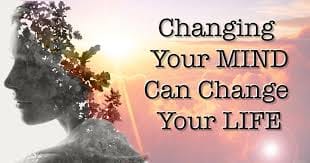 Parent TAKE BACK Group Coaching Program
Reclaim your parenting joys
Get your child involved in the functions of the household
Set expectations regardless of abilities
See how you influence your child's behavior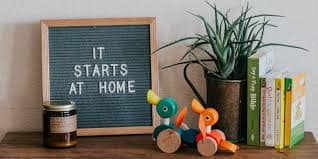 Parents and caregivers, I encourage you to create opportunities for your child to practice their communication skills often. Position your child to be a sender of information. Expect a functional response using their primary means of communication. The more practice they get, the more progress you will see. Teach your child that you expect the the same, if not more than their teachers, SLP and other therapists. If the situation is reversed, you expect more than your child's support team, it's imperative for you to voice your opinion and hold them accountable. Your child will thank you later. Let their voice be heard with your help, support and involvement. The saying, "it starts at home" ,is a very true statement.
I challenge you to own your influence in your child's communication skills. Review their communication goals, speak with their therapist(s) about progress, and position yourself to be involved and put in the work.
Blessings,
Sandra
You can find more information about communication and creating a learning environment in Sandra Thompson's book, Parenting Speaks – Practical and Functional Interventional Recipes. The book and Sandra's coaching services are available by visiting www.SandraLThompson.com.