Accountability is your Ticket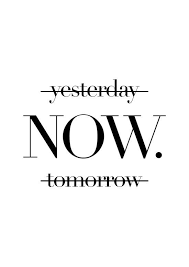 Hello!
Hope you all are doing well. It's been a while since my last post.  I have been enjoying my summer helping children expand their abilities and empowering parents to reclaim their parenting joys.  I absolutely love what I do; helping children build on their abilities and sparking a positive shift in parents' mindset. 
Okay, let's talk accountability and why it is a must. As a parent coach, one of my main roles is to hold you accountable as you work toward mastering your family's individual goals. Most days you are just getting through the day with wishful thinking of making some positive changes within your family circle. However, today usually becomes tomorrow and tomorrow becomes one day. I know you have good intentions to make positive changes, however you need support to do so.
Well, I am here! I have helped many parents start and continue their TAKE BACK journey. They are seeing the fruits of their labor and realizes that my influence is important, helpful, and necessary.
My influence is important because it positions you to be the magic for your child's progress and for your sanity.
My influence is helpful because I have experienced eyes and use individualized approaches to address your challenges and concerns.
My influence is necessary because I am not going to allow you to give up, I will push you when it gets hard, and I will celebrate all your victories.
For some, the thought of having a parent coach is a nonessential investment. And this thought will always be the case until you pick up the phone and discuss how we can work together to reclaim your parenting joys. This investment is truly a life changer!
Let me share and be transparent. During these summer weeks, I have been amazed! My influence has transformed the mindset of some fabulous parents. At the onset of starting services, they were all hopeful, yet doubtful. These parents didn't think their child would be in the position they are in today. My influence and accountability expectations has renewed their parental influence outlook, transformed their mindset and motivates them to continue their TAKE BACK journey These parents are now empowered and motivated to see, 'what's next.'

Their children are now:
sleeping alone in their own bed through the night
completing domestic chores with minimal assistance
perfecting personal care skills
playing functionally with toys and others
following directions without engaging in frequent unwanted behaviors
These parents are now:
getting at least 3 hours more of sleep each night
doing less hands on and doing more supervising
engaging in less power struggles
experiencing less anxiety and are hopeful
understands it's okay to need help and not be less of a good parent.
To my parents who have committed to reclaiming your parenting joys, you continue to be great and remain on your journey. I am so proud of you!! To the parents who have not worked with me, ask someone who has and give me a call. I would love to help you too.
I challenge you to do at least one of the following:
Respond to this post and share how having me for accountability has helped your Parent TAKE BACK journey.
Share this post with a friend who may need support.
Give me a call to discuss how I can help you reclaim your parenting joys.
Accountability is your ticket. . .redeem today!
Blessings,
Sandra