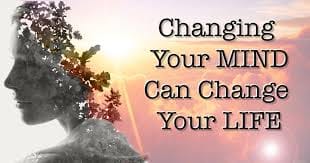 Acceptance is like fuel for a car. If you stay focused (full) you will continue to strive (run). When you feel empty and defeated, refocus (refuel) to keep your momentum. Once you accept a mind change, quitting is not an option.
Hey parents! Things can't get better without acceptance. Accepting you need to change your mindset is what's going to get you charged up to make a difference in your life, family union and home. Acceptance occurs when you decide the things you are doing needs to change NOW. Your decisions and actions are what will change your world. Acceptance will keep you going!
Too often parents get stuck. . .my child is disabled. Yes, this may be true, yet your child has SO many hidden abilities and are waiting for you to help them unveil. Of course, this discovery will possibly lead to an increase of unwanted behaviors, because that's what kids do when their secret is no longer a secret. However, with your new mindset and positive influence, their best kept secrets become functional gems to contribute to their community.
Accepting a mind change means turning off the negative voice in your head and replacing it with hope, faith and positivity. This will require action, time and commitment. In order to see a change within yourself, you have:
1. Put in the work. Get out of the convenience trap and inconvenience yourself.
2. Set aside time to reprogram your brain. Make time to mediate, pray, read and recite affirmations to address your state of mind in a positive way.
3. Commit and hold yourself accountable to maintain a positive, action driven mindset and lifestyle in your child's progress.
In chapter two of my book, Parenting Speaks Practical and Functional Interventional Recipes I address the importance of changing your mindset before taking on the challenge of implementing my recipes and facing challenges with your child. As with anything, your mental state is essential in addressing life, so in this case, it is creating a learning environment for your child to maximize their abilities, increase their independence and become contributing citizens in their communities.
Accepting a mind change is just the first step. When you take your first step, congratulate yourself. Your next step is to feed yourself with positivity. You see, I said yourself. YOU ARE your biggest fan and loudest cheerleader. No one can tell your story/journey like you. No one lives your sleepless nights. No one knows of the pain and hurt you endure daily. No one can live your life, but you. Faith surpasses all things. Have faith that any challenges you face during your journey, you can overcome. Why? because YOU ARE resilient, an overcomer and empowered!
It is said it takes 21 days to create a habit. Remember. . .
The moment you change your thoughts, you change your future.
The moment you accept a mind change, your thoughts will shift.
The moment you put your thoughts into action, your life will never be the same.
I challenge you to accept a 21-day mind change transformation. Over the next 21 days feed your mind with positive thoughts and affirmations. Focus on your child's abilities instead of their disability. Stop coddling your child today! . . . convenience should no longer be your problem!
Blessings,
Sandra